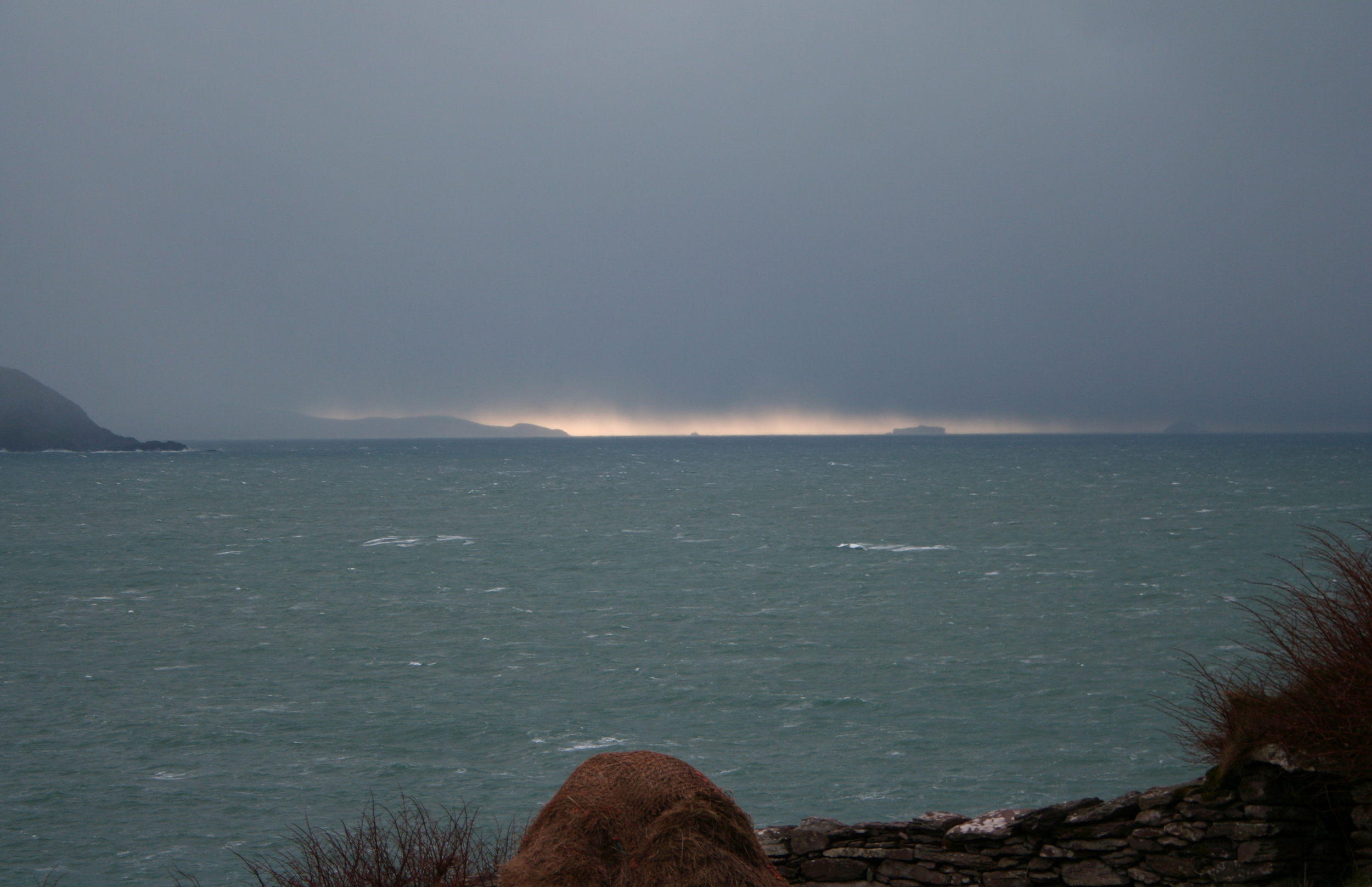 I am just back from a wonderful week at Cill Rialaig in Ballinskelligs, Co Kerry. It is a pre-famine village on Bolus head, at the end of the Iveragh peninsula, which has been converted to living and studio spaces for artists, writers, composers and poets. Myself and Clare Henderson went down to undertake research for a project that we are working on based on some of the islands off the coast of Ireland.
The winds were mighty and the waves crashed over the headland. The mountains appeared and disappeared under heavy hanging veils of cloud. The hailstones fell frenzied upon the roof. The cold snaked its way around the head and into our bones. It was thoroughly inspiring to be surrounded by such a dramatic landscape. I spent the week drawing, walking, talking, mono printing and of course battling with the elements!
The works are still in progress, but I have a couple of etching underway, and am hoping to continue with the mono prints in the near future. Monoprints are a funny thing - they seem like they should be quick and easy, but they take a long time to figure out, and it's very easy to go to far with them! I hope to get the better of them before long!!
Lots of workshops coming up over the next few months with *Mobile Print Project*, I will post pictures and info as they happen. Happy 2015!